Digitalization has entered all our lives. Everything we do is connected to activity happening online. Everything happening online is automatically digitalized, so businesses know that paying more attention to these types of details is essential for running successful companies.
In the marketing world, there's the term digital customer experience, which means providing the best possible experience for your customers when they are interacting with the company through digital services. See more about it here.
Research has proven that these improving these metrics can lead to generating a much higher income and raising the work of the company tremendously. This is why everyone is trying to fix the issues and make their work better.
In this article, we're sharing a couple of tips to help you do exactly that. If you want to improve your digital customer experience, but you don't know how you've come to the right place. Read on and find out what are the best practices and must-does that will help you with this matter.
1. Keep a simplistic and minimalistic website
Contrary to what some people might feel, the best website is the one that is made simple, with a minimalistic approach. You want your page to be easily read by anyone that chooses to enter inside. Research showed that visitors will immediately bounce off when they see a piled-up with data page.
This is why you need to keep it simple and avoid placing everything you feel is important for your firm information on the front page. This way, visitors will feel relaxed and enjoy browsing through it. Make it simple to find what they need with an additional click or two, and see how everyone loves the design.
2. Offer personalization as part of your service
Consumers don't like to see generic messages on your website and hate the cold emails. Instead, they want to see you care about them and appreciate them being your fans. They want a personalized approach, and you need to implement this strategy for further marketing moves. Learn more about personalization here: https://www.forbes.com/sites/forbesbusinesscouncil/2021/01/11/digital-personalization-how-can-it-be-used-for-b2b-sales. 
Deliver a personalized approach through emails, your business app, through the site that requires a login page, and see how your customers love spending time with your company's channels. It may not cost you anything additional, and you'll retain many clients that will love doing business with you.
3. Provide multiple communication channels
Did you know that millennials are a generation that simply hates phones? They will rather go to your competition than pick up the phone and call customer support. However, if you provide a digital channel, they'd be happy to communicate with you and appreciate the opportunity for it.
It means that you need to dedicate yourself to providing multiple channels for your clients. Reach through emails, social networks, apps, and all kinds of other channels that some people prefer. Some might not use social media but would love to use your shopping app.
4. Hire a digital customer experience expert
If you're not sure about what the best practices for customer experience are, then you might want to hire a professional who knows what needs to be done. There are many digital customer experience professionals out there, and you just need to find those that fit your business the most.
Go through the internet and search for them. You might find something extraordinary. See their portfolios and see if you like what they've done previously. A perfect customer experience designer may rebrand your company and take it to an entirely new level of promotion that your clients will love.
5. Adapt everything to be mobile-friendly
The ways of the ordinary internet user are long changed. Almost no one will see your business through a desktop computer. Everyone uses laptops, tablets, and most commonly smartphones. It means you need to adapt your entire business page to be mobile-friendly.
Ask your web designers to pay extra attention to these types of details and together with the customer experience designers, to come up with a solution that will be perfect for most consumers. If you manage to do this, be sure that you'll get a lot more visits and more traffic means more customers and more profits.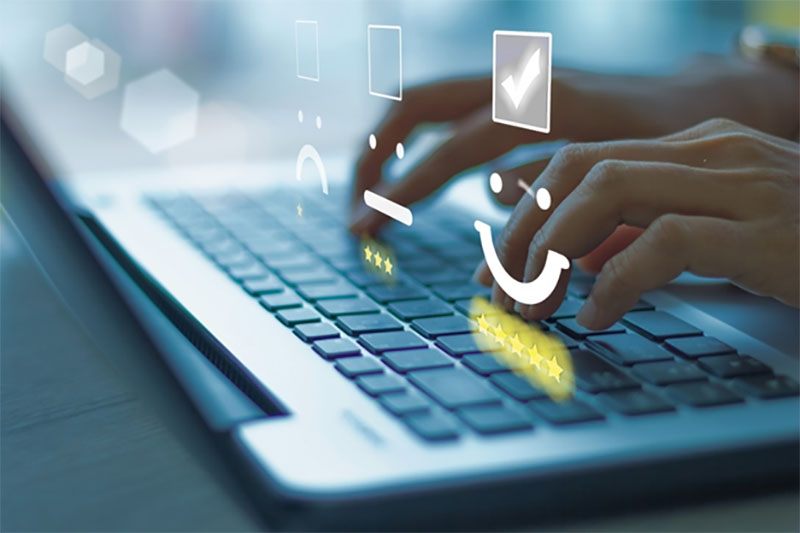 Conclusion
These are the five most valuable pieces of information you need to know when you're trying to build a new brand digitally acceptable. If you're not sure about your decisions, hire a professional customer experience designer that will tell you what the most valuable moves are.
Rebranding your company and creating a digitally accessible and acceptable one, means getting more customers, retaining the old ones, and raising a company that is loved by everyone on the internet. If you manage to do this, be sure that you'll grow exponentially, which means earning and making everyone happy.