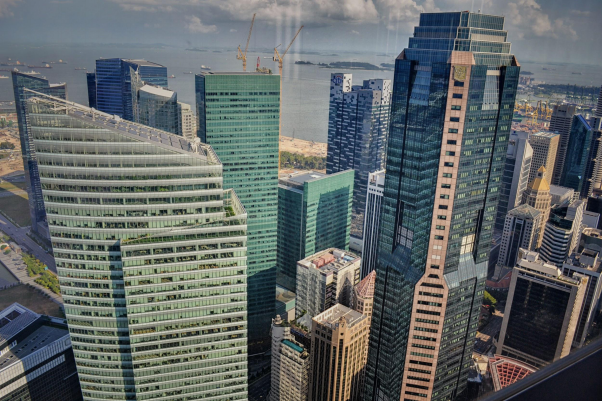 Image: https://wperegoy.files.wordpress.com/2013/09/the-cbd-and-the-bay-singapore-singapore-aug-28.jpg
Singapore's fertile economy has many incentives for business in the country. As one of the fastest growing economies, Singapore's mix of traditional values and modernised business practices are the foundation of creativity and innovation. In fact, Singapore currently is experiencing a renaissance of in terms of the coworking space industry.
Coworking spaces traditionally were a concept to help tech-industry professionals find affordable office space in a market where office space in premium locations was ridiculously high. As these spaces evolved, professionals from diverse industries work with each other. Because of the various coworking spaces, Singapore's professionals can easily find space from which to work, for example, Servcorp coworking spaces.
Continue reading below for some useful tips on how you can find your ideal co-working space in Singapore and best utilise this office solution for your business.
Look For Amenities 
Not all spaces are equal, and a space that can provide you with more than the basic amenities is probably a good choice. The better coworking spaces fit your business out with quality IT services, opportunities to network, and plenty of access to resources. With some of the larger leasing organisations, you might have access to office space in locations around the country and the world. These amenities can really be the foundation from which you establish your business.
Find Your Community 
Coworking spaces are all about building community for its professionals and building opportunities to become a part of a close-knit community. In Singapore's relational culture, family relationships and friendships form the basis of much business, and while your coworkers are not related to you, there are many opportunities to develop friendships. Coworking professionals should inspect their prospective space to see if the outfit makes an effort to engage professionals in a way that encourages social interaction. …
» Read more